Pastor Matt Howlett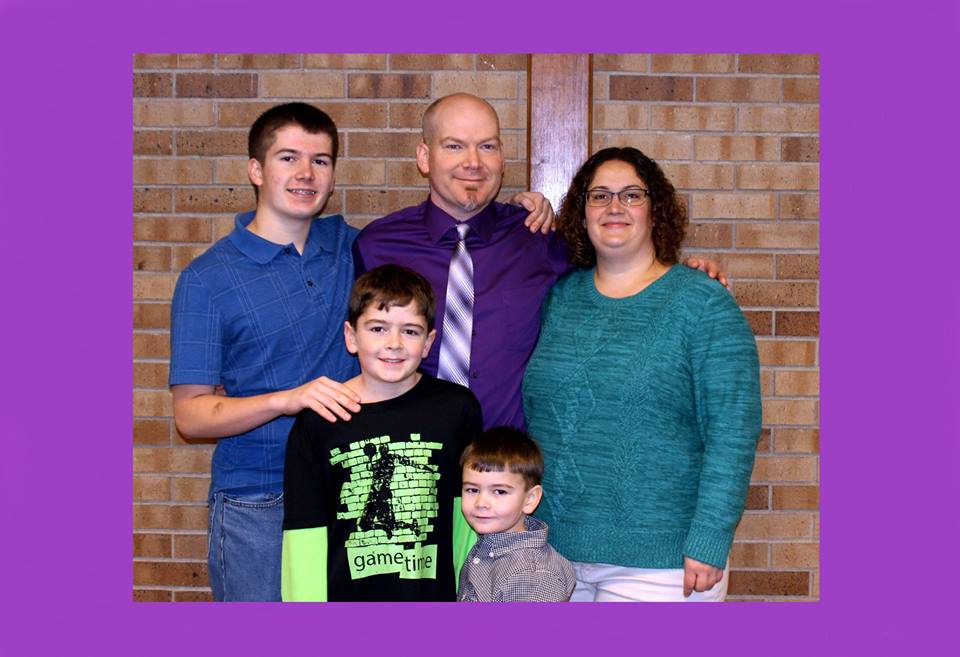 While working multiple jobs to make ends meet for himself and his family Pastor Matt Howlett felt the call to ministry. He attended Dakota Wesleyan University in Mitchell South Dakota and graduated with a Bachelor of Arts degree in Christian Leadership. From there he continued his education at Sioux Falls Seminary graduating with a Master of Divinity Degree in May of 2018. First Baptist is his very first full time church position after doing interim work in Mitchell and Watertown South Dakota.
Through years of hard hits in life Pastor Matt has great compassion for bringing the gospel message to ALL people regardless of where you have been in life and what has happened along the way. Pastor Matt has been married to his amazing wife Kari since 2002 and they have 3 boys Brayce, Thane, and Ryker. Prior to his call to ministry Pastor Matt was a martial arts instructor with a 4th Degree Black Belt in Tae Kwon Do, and 1st Degree Black Belts in Hapkido and Kumdo.
Secretary Sherri Sisson
Sherri has served as church secretary since January 2016. Previously she was a Postmaster throughout the region. She has been happily married for 40 years to Tom. They have 2 grown children Ben and Luke and 3 grandchildren. She owns a hobby farm were she enjoys gardening, fishing and a variety of outdoor activities
Worship Leader Tricia Baxter
Tricia began attending First Baptist Church at age 10. She participated in worship services from a young age. When she and her husband, Jody, returned to Charles City after spending the first 8 years of marriage in Missouri, Carol Robinson included her in worship once again. She feels blessed to have the opportunity to serve the Lord through music.
Tricia and Jody Baxter were married at FBC on a VERY cold December day in 1990. They have 2 children and a son-in-law, Rachel and Jacob Page (3rd grade teacher in Des Moines, DOT engineer in Ames) and Jonathan (a UNI student).
Tricia's 'other' job is as a nurse coordinator at Comprehensive Systems, Inc. She also plays piano for Charles City High School musical productions. She and her husband enjoy bicycling, theater, traveling and their annual trip to Canada.
Custodians Leland and Shirley Bucknell
Leland and Shirley have faithfully served as church custodians for as long as anyone can remember. They are dedicated to ensuring the church looks amazing each and every week. They have four daughters: Kim, Kristi, LeAnn, and Misty as well as two Grandchildren.